PROJECT TEAM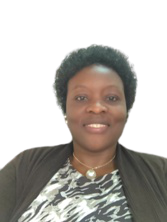 Dr. Truphena E. Mukuna
Truphena E. Mukuna is the Executive Director of the Organisation for Social Science Research in Eastern and Southern Africa (OSSREA).  She holds a PhD in Education with specialization in curriculum and instructional technology. She is a Multi-disciplinary social science researcher with extensive, hands-on experience and technical expertise on issues in Education; Research and Capacity Building, leadership and governance, institutional strengthening and Mentoring early career researchers; Disaster Risk Reduction; Climate Change, Social Protection, Gender studies, Resilience analysis, Environmental Sustainable Development, Adolescents and Youth affairs. Dr. Mukuna has technical expertise in linking Research to Policy with experience of working in multi-disciplinary and multi-cultural teams.  She is also a Human Rights advocate with keen interest on social protection and gender issues of the marginalized vulnerable groups of people. Truphena has conducted research, analyzed and published extensively (see LinkedIn:https://www.linkedin.com/in/truphena-e-mukuna-phd-98099429)
Role in the Project: Principal Investigator
Alemu Tesfaye 
 Manager for information and Knowledge Management at OSSREA since December 20008. Have several years of experience in research uptake, communication, online learning and knowledge management in the field of social sciences. Got considerable skills in various technologies suitable for research uptake and communication such as content management systems, knowledge management systems, e-learning systems, Infographic development systems, animated videos development systems and social networks. Interested in multi-disciplinary research and online learning. Currently working as communication & Dissemination Manager for the InnoFoodAfrica project funded by EU, and as a Public Engagement Officer for the 5S Foundation project funded by the NHIS UK and Displacement Economies project funded by GCRF UK. He has Worked at different capacities for various organizations as a software solutions expert. He is a graduate in Information Technology with an MBA from Manipal University of India. 
  Role in the Project: Communication and Knowledge Manager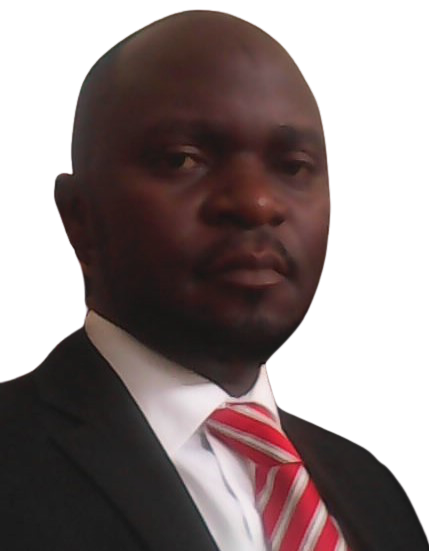 Jerome Ntege
Experienced lecturer/social scientist in Makerere and Kyambogo University in Kampala Uganda. A Ph.D. with a focused on Social Anthropology. Areas of Expertise: Medical anthropology esp. Ebola and trans-border diseases, Anthropology lecturer in; Human Rights, Ethics, Peace, and conflict resolutions, Research, Ethnographies, Livelihood, and Land Tenure. Electoral monitoring and observation, Behavior change communication, community mobilization and development, inter-religious and inter-cultural dialogue. Research Interests: Social and medical anthropologist with interest in the conflict, epidemics; HIV and Ebola, borderland dynamic, gender and youths, and applied interdisciplinary research that addresses issues of the epidemic, conflicts, and religion and sustainable community development.

I am a social anthropologist with more than ten years of professional experience in teaching at the University at Makerere and Kyambogo University in Kampala. I was a fellow at the Turin University in 2017/18 and the University of Bergen in 2014. My most recent publications focus on, Ebola in borders as a new dimension of human insecurity., Social distancing in epidemics highlighting the need for increasing indigenous health-seeking knowledge for epidemic control, and other publications focus on Ebola as a critical event that shapes society; Showing that ebola does not only destroy the internal organs of the body of the infected persons but also alters the socio-cultural set up of the community in which it occurs and its impact lasts for a long time including; stigma, discrimination, trauma, poverty, and creation of new identities. My current research focus is on strengthening the ethnographic research in the studying infectious epidemic like Ebola and Covid19. Other interests' conflict, epidemics; HIV and Ebola, borderland dynamic, gender applied interdisciplinary research which addresses issues of the epidemic, conflicts, and religion, and sustainable community development. I have presented several papers at national international conferences.

I have leadership, and research experience with more than ten years of involvement in project design, implementation, and evaluation of HIV/AIDS awareness, prevention, as well as social marketing, including behavior change communication, public health, and peer counseling. I have also provided technical services to the UN in the 2011 Southern Sudan Referendum at IOM in Uganda as a facilitator and Out country voting officer representing the UN in the referendum. Besides, I have experience in electoral processes, monitoring observation was in have worked with the UN and EU in Uganda. I have completed writing the Ph.D. thesis in Social anthropology waiting for graduation. The research topic was: The constructions of Ebola and the struggle against the epidemic in the Bundibugyo district. My research on Ebola led to several high-profile speaking engagements at conferences and workshops where I was invited to present my findings in Africa, Europe, and Asia. Hence gaining skills in professional speaking of scientific information, creating and dealing with power points presentations, and answering questions properly. Currently, I am doing post-doc research at Makerere University. I hold an MA. in Peace Keeping Management from the University of Turin in Italy. BA. in Social Anthropology from Makerere University.
Role in the Project: Monitoring, Evaluation, Learning Coordinator - Uganda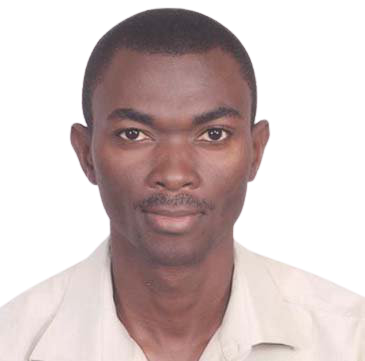 Dr. Jude Ssempebwa 
 Dr. Jude Ssempebwa is an Associate Professor of Education and editor based at the East African School of Higher Education Studies and Development, College of Education and External Studies, Makerere University. A professional teacher, he has training and experience in various aspects of education, including in curriculum design, innovation and evaluation; pedagogy; andragogy; and in education planning and management. He has worked with youths in a diverse array of educational settings including Uganda Martyrs University, University of KwaZulu-Natal, Muteesa I Royal University, Kigali Independent University and Makerere University. He has also researched and published on education for development, with a specific focus on youths that are traditionally excluded from formal education systems. In the past, he completed assignments with Uganda Women's Effort to Save Orphans, Forum for African Women Educationalists, United Nations African Research Institute, OSSREA, Comparative Research Programme on Poverty, the International Federation of Catholic Universities and Carnegie Corporation. 
  Role in the Project: Uganda Country Lead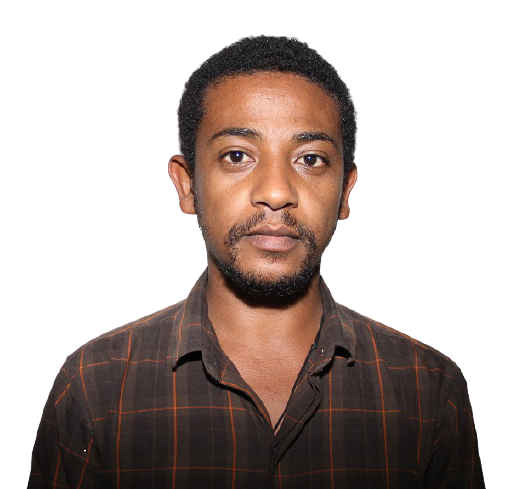 Melkamsera Abera
Sex: Male
Date of Birth: 08, August, 1986
Age: 34
Citizenship: Ethiopian
Address: Addis Ababa
Marital Status: Single
Education: Master of Public Health (MPH) candidate
Work Experience: More than12 years of work experience

Role in the Project:   Ethiopian Country Lead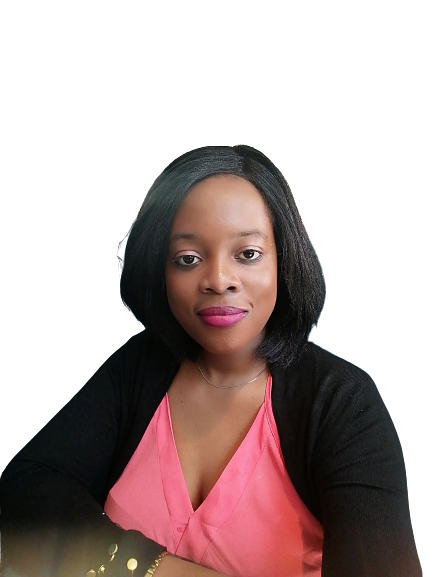 Beth Armanda Maloba
 My name is Beth Maloba, a Monitoring, Learning & Evaluation Coordinator for the COYOQA project, currently based in Kenya. I am currently undertaking an advanced diploma at Kenya Institute of Management (KIM). I am a certified M & E practitioner, and a data analyst using SPSS and STATA. I have contributed in the production of a report on Sexual Reproductive Health and Commodities (SRHC) 2019 ( https://haiweb.org/wp-content/uploads/2020/03/SRHC-2019_Kenya.pdf ) for Health Action International. I have experience working with organizations both in the public and the private sector.During my free time, I enjoy reading novels, watching documentaries, and cooking. I am passionate about global health, refugee rights, and youth empowerment. I love working with women and youth.  
  Role in the Project: Monitoring, Evaluation, Learning Coordinator - Kenya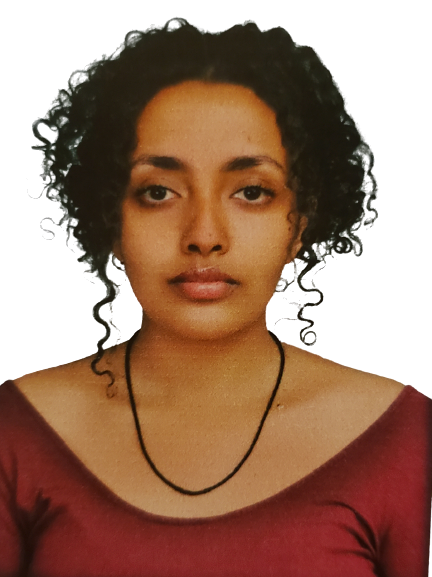 Fasika Getu Kebede
Fasika is a Monitoring Evaluation and Learning Coordinator at The Organization for Social Science research in Eastern and Southern Africa. Fasika graduated in Chemical Engineering Bachelor Degree and is now learning Masters degree in Project Managment and regularly attends life skill training events. A strong believer in the power of positive thinking in the workplace. Fasika enjoys a good refreshing vacations outside the city to the rular areas but can also be found taking a long hiking walks.
Role in the Project:  Ethiopia MLE officer 
Mikias Dawit 
 ICT assistant at OSSREA since August 2020. After completing BSc. Program in Electrical and Computer Engineering (In Computer) from Addis Ababa University involved in data processing at Ethiopian Public Health Institute (EPHI). He has earned his certification in database foundation from oracle academy. Worked on data collection, organization and analysis using Open Data kit (ODK) as an internship at OSSREA. Got significant skills in various ICT areas fitting for communication and research such as web scraping, content management systems (CMS), Social Networks, data management and analysis. Moreover he is Skilled and knowledgeable ICT expert who has excellent installation and troubleshooting abilities in both software and hardware. Good in a data management systems and softwares, including Excel, MySQL, SPSS, Oracle and web based database.  
  Role in the Project: Data Manager